Fastestseo Web Design & SEO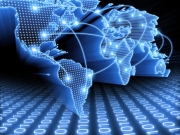 Besides having quality content, the success of a website depends on three things. These are; having a professional design, a user friendly interface and having high ranking for relevant keywords on search engine results. If one of those is missing, the website can't be very successful.
We provide web design, SEO, usability testing and translation services. SEO is the process of getting a website displayed in the first pages of relevant searches on search engines like Google. It is as important as having a professionally designed website since users won't be able to find your website without SEO.
Usability testing allows you to know where the visitors of your website are having problems. It will also reveal any technical problems there may be like some pages being displayed incorrectly with some cell phones and tablets. We will also make suggestions for improvements after making usability tests.
If you would like to ask questions about our services or request a price quote for your website, please contact us.